Earlier this year, we highlighted a project by Tomás Saraceno's called On Space Time Foam. There we were excited about how this experience allows for perhaps the closest opportunity for visitors to feel what it might be like to be inside a piece of foam. In addition, we mentioned how, very often, in creating experiences about astronomy and space, the science museum/center field does not embrace the larger-scale experiences that might provide more emotional and visceral responses.
Well,Tomás has a new work that once again demonstrates this idea. Opening today at the K21 Ständhaus (kunstsammlung nordrhein-westfalen) in Düsseldorf is his new work "In Orbit."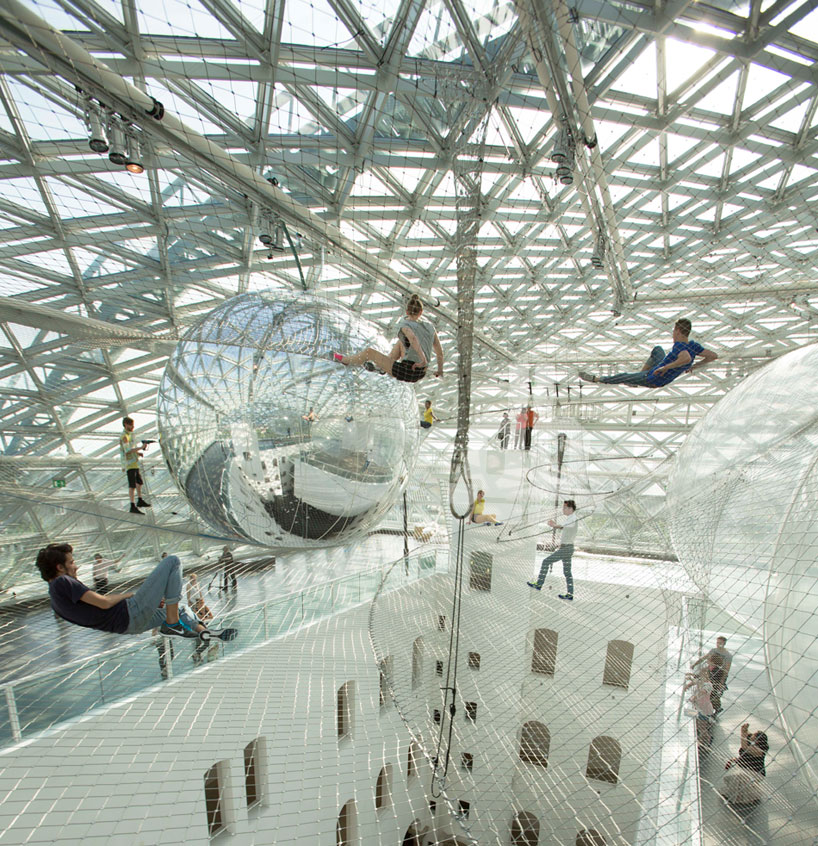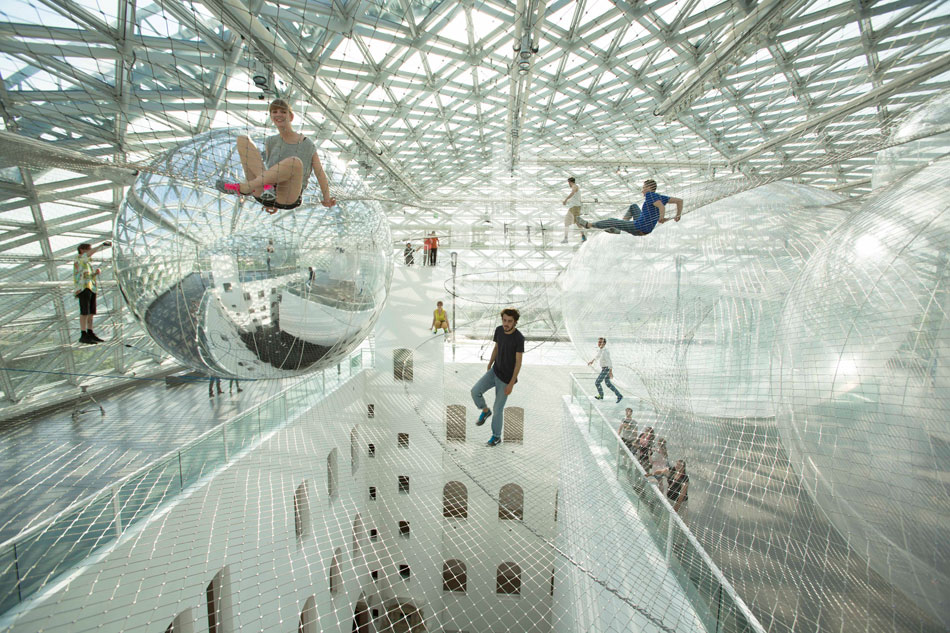 Just looking at these images sparks the idea of allowing brave visitors the chance to walk out in the piazza, over 60 feet in the air, and experience what it might be like to be immersed in some of those classic images from science fiction film where the view swoops by planets or orbs. In addition, Tomás mentions that one can detect other visitors by sensing vibrations that propagate through the netting.
One wonders if one could riff on this idea and actually make a model of the solar system that visitors could float above, allowing them to potentially "travel" between our planet and our nearest neighbors. Perhaps this is the closest many of us will get to fulfilling a dream we might have of going into space.
What ideas come to mind for you?