Sundials are one of the most popular features that museums place outside. They demonstrate astronomical concepts and at times are used to convey anthropological or archeological content as well.  That said, the idea of using shadows to tell time is elegant.
An artist that has taken this to a new level is Conrad Shawcross' with his new work, Time Piece,  an amazing time installation.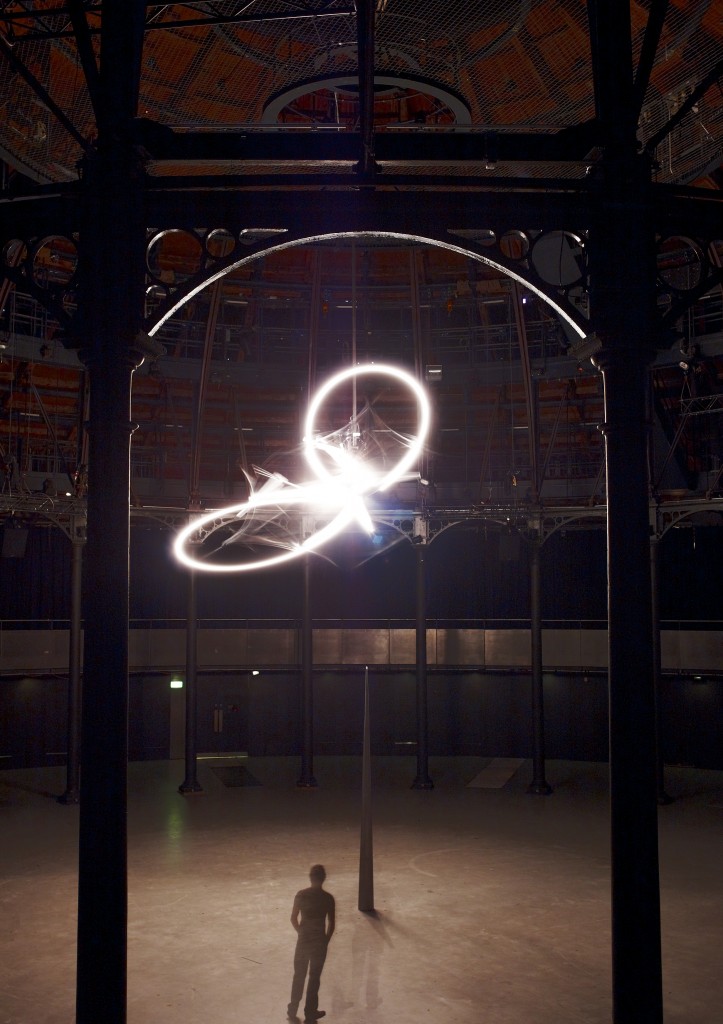 Using the mechanism, lighting, a gnomon which is about thirteen feet high, and the architecture of the London Roundhouse (a steam engine repair shed turned into a cultural venue) the piece is an operating clock.
Not only is this a beautiful piece but the programming the Roundhouse is putting on in conjunction with the piece is compelling as well.
Here is just one artist and their previous performance for another piece:
Sun 11 & Sun 25 Aug, 2pm-5pm / Pay What You Like
Performed interventions from acclaimed choreographer Wayne McGregor will juxtapose dancers with the installation.
Shawcross' piece and the Roundhouse points out several things that many institutions might think about. Whether it be sun dials or Foucault pendulums there has always been an interest in presenting the passage of time.
What is clear that imaginative approaches to portraying time will always be fascinating.
Certainly this piece really raises the bar.
In addition, other museums might want to explore the concept of programming around a timepiece. Such programming could allow science museums and similar informal learning environments, which commonly have timepiece devices, to expand how they integrate art/culture content into their offerings. In fact, this simple idea is applicable to many other "signature" pieces – not just time pieces.
What great time pieces have you seen? What kinds of programming have you experienced that expanded on a signature installation? How else does this piece inspire you?