One element of our exhibition field that is often forgotten as a potential interactive or spark for exploration and inquiry is two-dimension graphics. This is unfortunate, as graphics, when used in imaginative ways, can make for striking or inspirational ideas. Here are two examples.
The first is a work by the artist Geert Mul called Exponential View.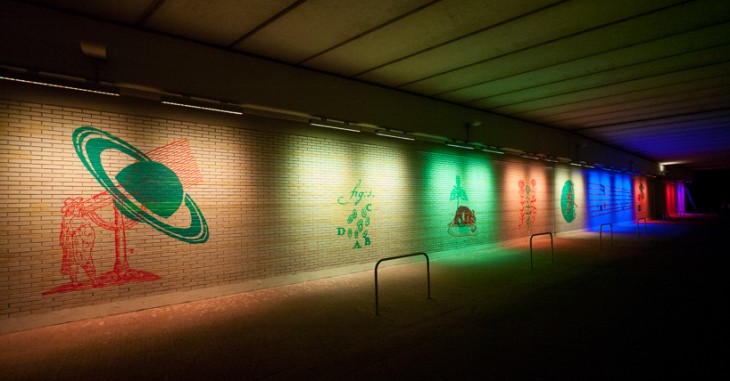 This piece, which is in the Netherlands, reveals and makes visible a series of images related to the location of the tunnel, which is where the Dutch scientist and astronomer Christiaan Huygens lived. The fact that he proposed the wave theory of light makes it apropos that different wavelengths of light are used to create this experience. Certainly this idea could be used in smaller and more distributed ways.
The second example comes from members of the Home Depot Community – Nathan Sharratt and Dana0814.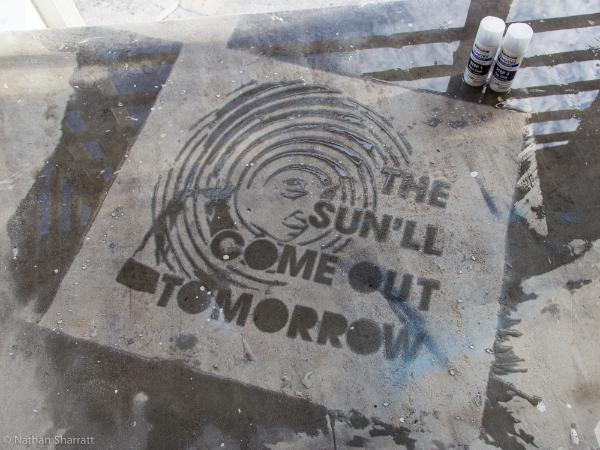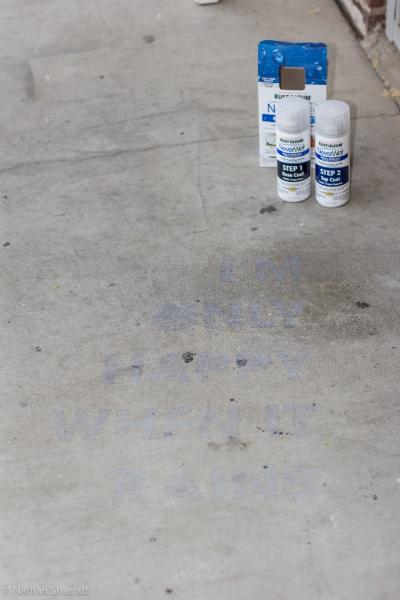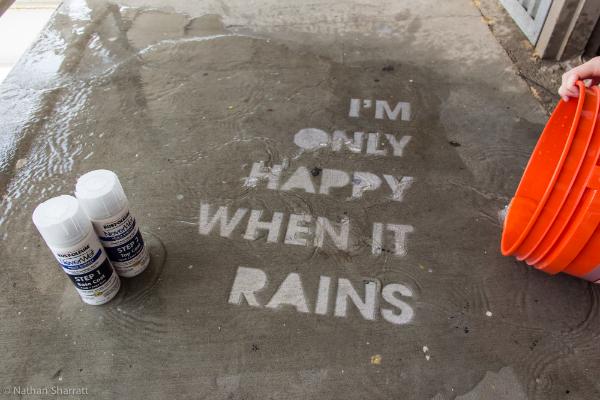 These images show some of the interesting effects that can be made by using NeverWet, a spray that repels water.
Imagine using this effect in a water table area or a fountain. All it would take is one visitor to discover the first hidden message and then use water to find others. (This, of course, might make a mess, but, wow, talk about inspiring exploration!)
These two examples show different ways graphics can be used to create engagement and inspire visitor exploration.
What interesting examples have you seen? What new ideas do you have for how technology can make graphics more interesting and memorable?