A museum/gallery experience that has been making the rounds a while in the studio is Tomás Saraceno's On Space Time Foam.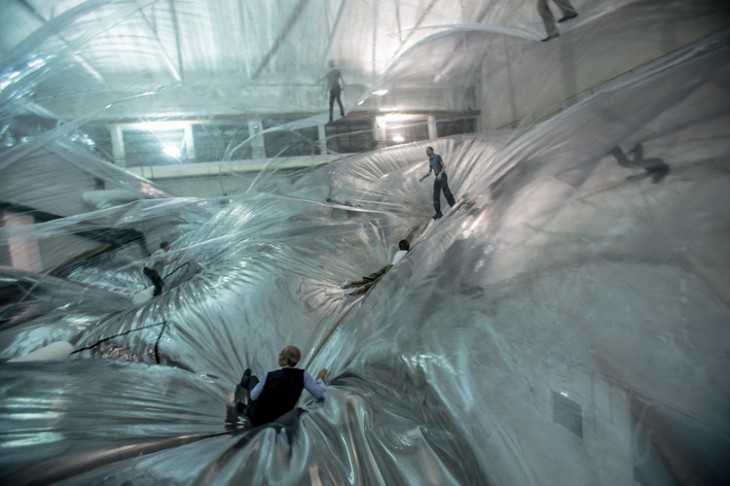 We are excited and intrigued with the opportunity it gives visitors to actually float in or step on a mega scale bubble/foam structure. This certainly fits into our whole fascination with scale.
One can imagine this is what it is like to be miniaturized and walk amongst a soap bubble cluster.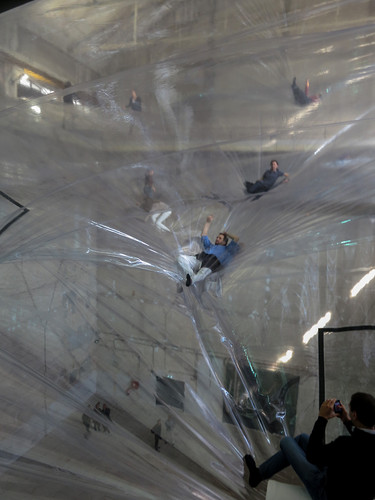 Obviously this experience could be an incredibly powerful additional component to a bubble area.
But more intriguing is to use such an experience to communicate something about materials, or about the very structure of the universe. Just imagine finding this experience in a space or planetarium institution. It would be an exhibit that might change the very nature of what people expect in institutions such as this.
What other connections does it suggest to you?