Recently, there has been intense interest in the idea of Tinkering Spaces or Maker Spaces in the museum filed, especially science centers. This interest stems from the success and undeniable energy and innovation occurring at such events as Maker Faires, which we have experienced and attest to from personal visits. These spaces in museums have some characteristics that we have described earlier as "evolving experiences" where activities and content change constantly.  These "maker" spaces often have a workshop-like environment, where the design aesthetic is thought about but intentionally does not looked over-designed. They must certainly be functional for the activities.  Finally, the content tends to focus on technology, engineering to some extent, and often also morphs into art and creative expression.
Recently we visited the Cabrillo Marine Aquarium, in San Pedro California and fell in love with several of its spaces. The images below show what we saw there.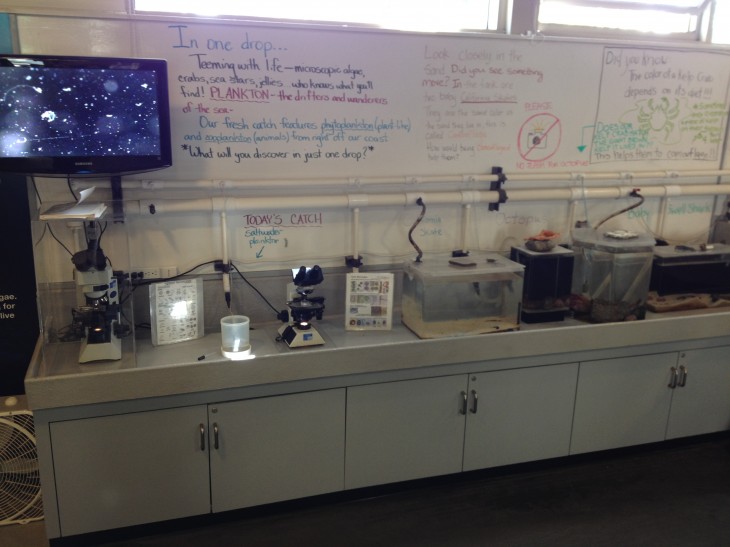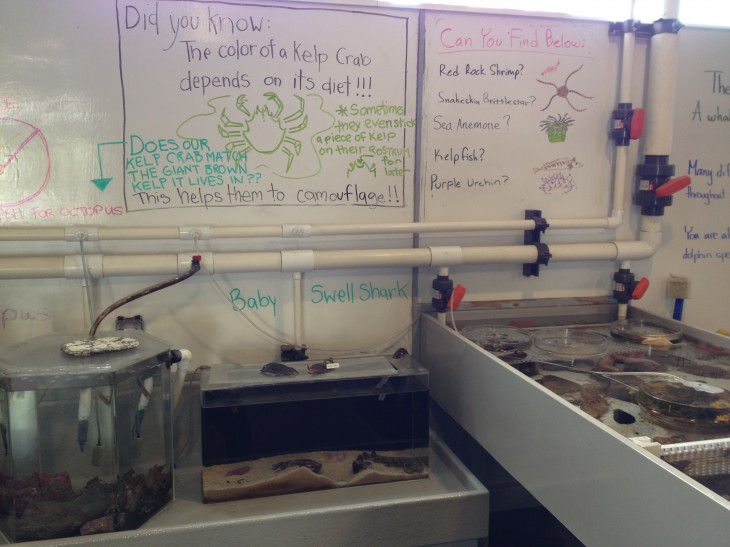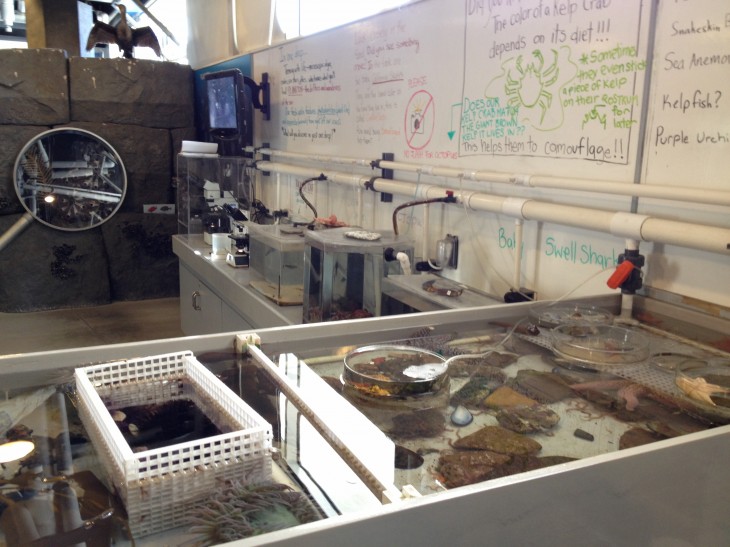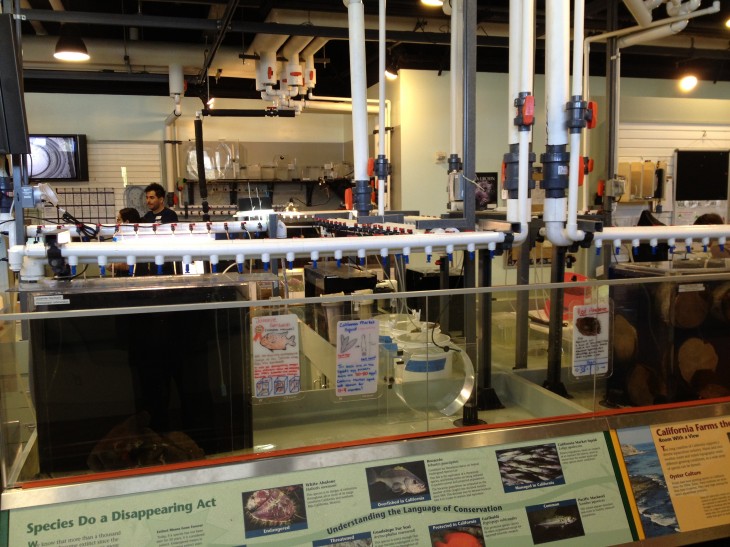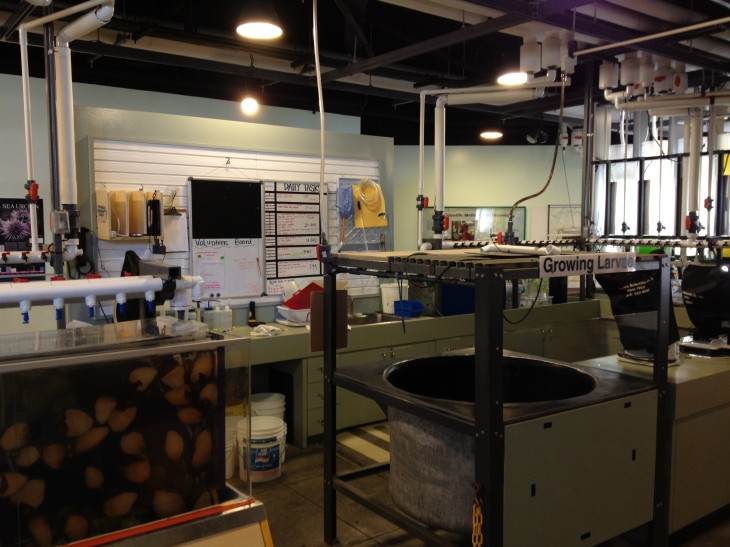 Immediately what leapt to mind was these were what we termed "Maker" Science spaces. A "Maker" Science space is focused more on science content than technology but has some of the same characteristics and attributes as the original. Here we were tinkering with biology and marine sciences. There was certainly an authenticity and a reflection of constantly changing content that marks an "evolving experience."
The use of the dry erase boards, the real tanks, and full expression of operating life support systems to study the wildlife are all part of this approach. Certainly, white PVC piping never looked more purposeful and in keeping with the space's intent.
This has inspired us here at ALCHEMY studio to wonder how we might create more and design more "Maker" Science spaces. Especially in museums and science centers where there is actual research occurring. We would love to work with institutions interested in "making" this happen. (Sorry for the pun!)
We would love to hear of any other spaces that you feel capture this same quality as a science space. Let us know.