This week at the studio, we've been thinking and talking about ways to use technology to foster inquiry. This was sparked in part to a recent article in ed, the magazine for the Society of Experiential Graphics (click here to see the article) written by the studio's very own Wayne LaBar. In addition if you are interested in exploring the subject further register for the SEGD Exhibition & Experience Design Workshop being held August 21 – 22 in Washington DC. Wayne and others will be speaking at it.
As part of our discussions, we came across an interesting video done by a GoPro video owner – it shows what goes on when you run your dishwasher. Watch below: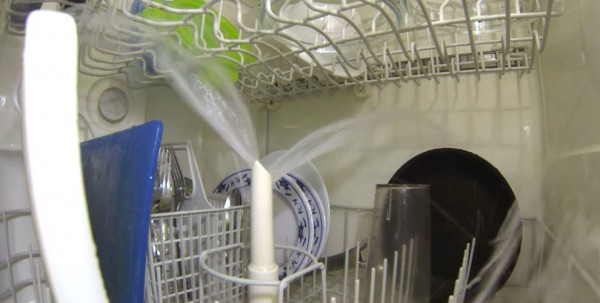 This video got us thinking about how everyday technologies that our visitors adopt or use can be co-opted to suggest and foster inquiry experiences in their lives and at museums. Let's just take the GoPro camera system, for example. Here, we have a rugged, video data collection system that anyone can use. Imagine creating an experience where visitors are prompted to shoot the mysterious goings-on in neighborhood locales, or shoot video of places they can't actually see, providing perspectives that one often doesn't think about. This could be at home or even within a museum.
We believe we should be fostering ideas about how we might take new technologies that people are adopting and twist them into interesting new tools for investigating the world.
This seems like a creative way to think about and innovate toward some new experiences for museums, science centers, children's museums, and other places.
Now that you've seen what's happening inside a dishwasher, what else do you want to see? How might you use an everyday technology in a new way?