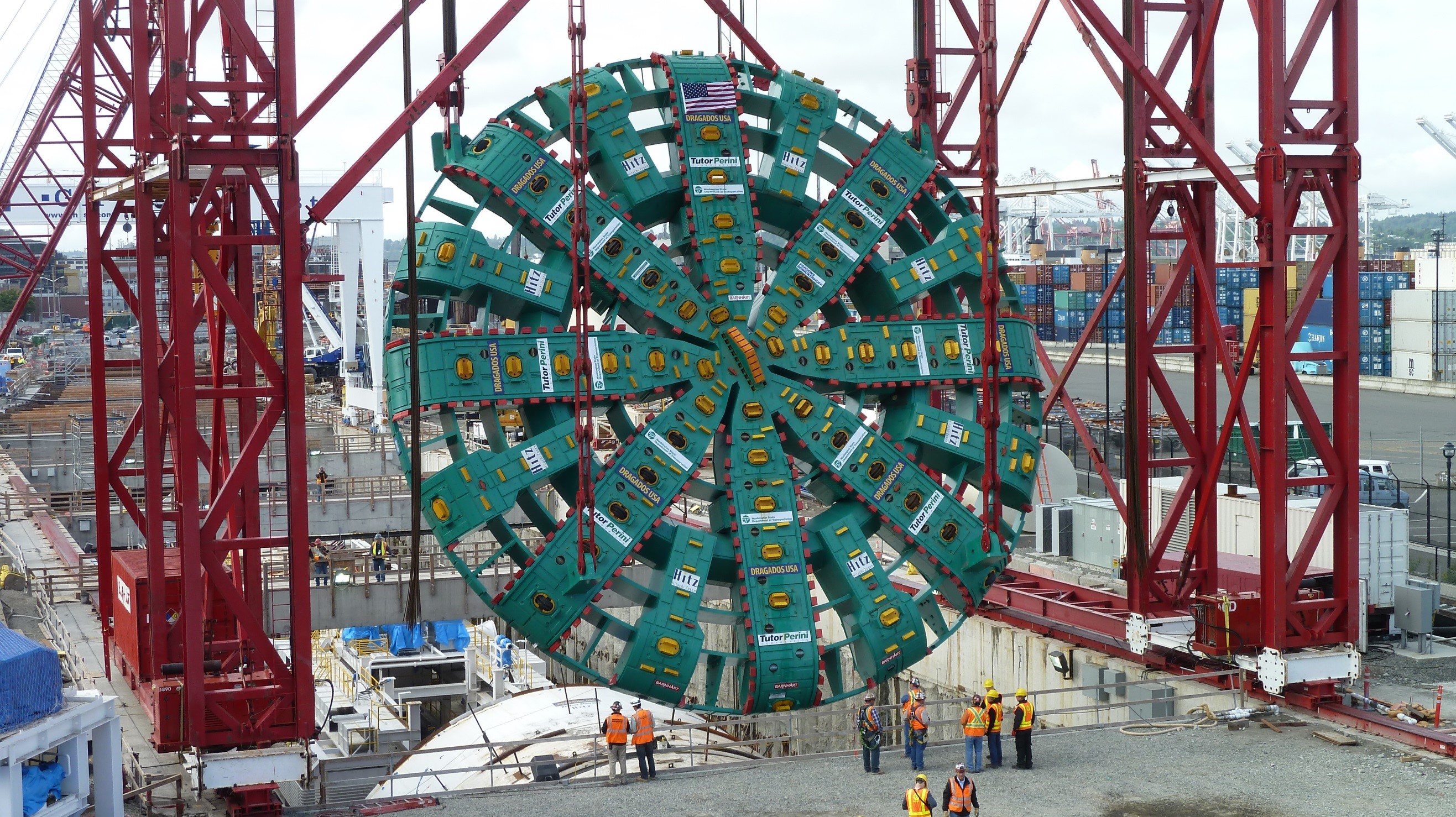 Dream Big will be a groundbreaking film experience. For the first time, IMAX and other large-screen formats will be used to examine the science and technology of large-scale engineering projects.
Working with MacGillivray Freeman Films, ALCHEMY studio is involved in the film and educational materials as a content and creative consultant. The other partner on the film is the American Society of Civil Engineers (ASCE).
Just as importantly, this film will celebrate as well as respect the drive to engineer solutions that solve problems or overcome challenges encountered by humans.
At the beginning of summer, the first filming occurred for Dream Big. The MacGillivray Freeman Films (MFF) production team was on hand to film the insertion of Big Bertha's, the world's largest tunnel boring machine cutter head, to begin digging a two-mile tunnel under downtown Seattle for a 4-lane highway.  The picture shown here was taken during that shoot and shows of the full scale of the cutter head – 57 feet in diameter and weighing 14 million pounds. Thanks to MacGillivray Freeman Films for the images.