So over the past few weeks there has been another set of playing with scale that caught our eye and perhaps some of this blog's readers since they may have seen them in person. The examples continue the theme:
The unexpected and almost whimsical use of scale attracts attention, inspires levity and whimsy, and can often bring a point home.
A future blog post will cover the subject of levity but we here at ALCHEMY studio feel that this often an underused tool in our collective experience tool box. The first scale example some readers may have seen in Chicago is by the artist or artists named Bored.  Here are some examples cited by Nate Berg of the Atlantic, several people on Reddit. Check out the messages on the cards!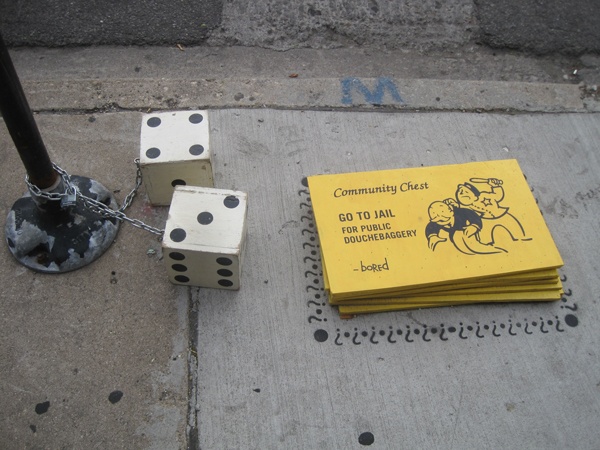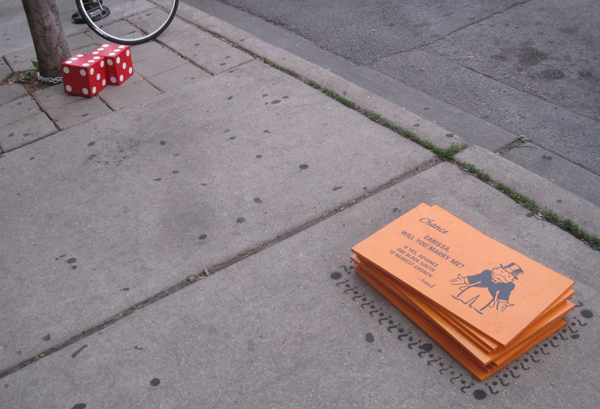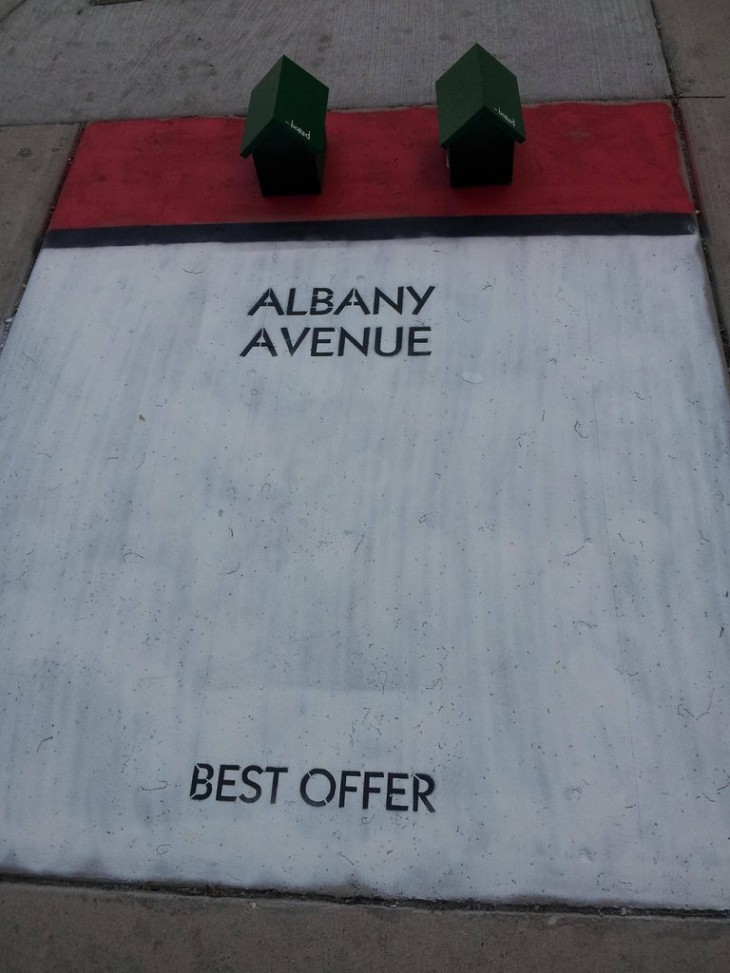 We would love to see more so please send us links to pics if you have some.
A second is the "lego" work don by Megx. Here using a little paint and imagination a bridge in Wuppertal, Germany is transformed.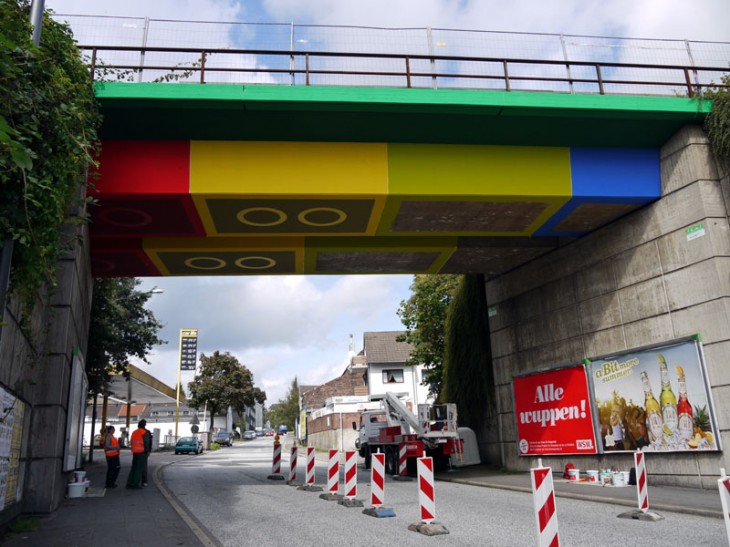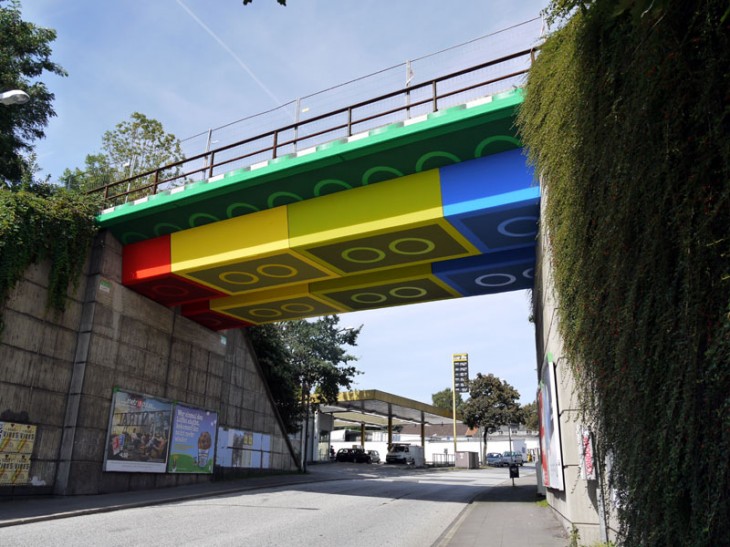 Both of these examples suggest also that museums and cultural institutions could possibly extend both brand, experience and a small bit of perhaps a lighthearted aspect of their mission (play, science is cool, arts all around us, etc.) by engaging in imaginative ways with the city canvas.