As part of some research for a recent project here at ALCHEMY studio, we have become especially interested in exhibits that encourage visitors' artistic expression and then invite visitors to share and document these expressions or creations in a meaningful way.
A very interesting example of this is the piece "Your Line or Mine," created by the firm Moniker for the Stedelijk Museum in Amsterdam.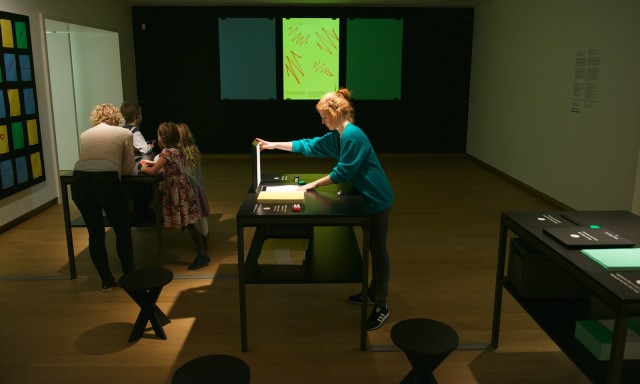 What we see as strong elements of this piece include the simplicity and the low threshold for visitors to actually engage in the creative work. In addition, it's not just a blank piece of paper. The creative opportunity has some definition, thus providing a "skeleton" to spark and structure one's creativity. Sometimes a blank piece of paper can be intimidating and confusing, while a "seed" or "scaffold" can get the process flowing.
Technologically, it's very easy, simple, and straightforward to insert one's part of the animation into the collective public-sourced piece.
Finally, what is incredibly powerful is that the collective piece is as much the focus of the experience as is the act of adding one's creative addition to the animation.
We believe this experience has some important lessons as we all explore experiences where the raison d'être is crowd-sourced, visitor-created content rather than experiences created by museum staff or curators.
We are excited to adapt some aspects of this experience to subjects other than animation.
How does the experience inspire you? We look forward to hearing your thoughts about other experiences that reflect important points about visitor-generated pieces.