In the design of exhibitions, there is often a desire to create immersive environments or experiences that allow visitors to lose themselves in the experience rather than be reminded that they are in a museum or exhibition.
An example of a simple approach through projection – but surely not an easy one to create – is Onion Skin by Olivier Ratsi, who is on the AntiVJ visual label.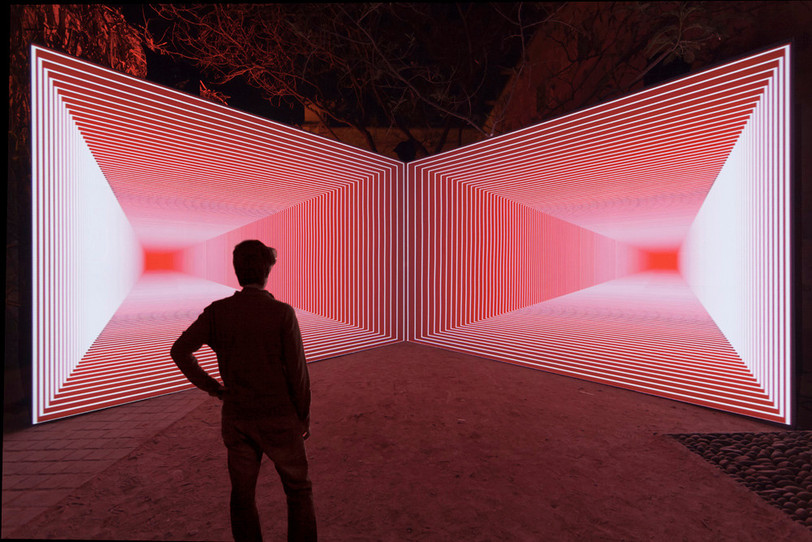 This experience is an elegant and totally mesmerizing exploration of point-of-view, perspective and vanishing point. It relies on principle known as "anamorphosis" (your vocabulary word of the day). Onion Skin, as is, certainly has relevance to art and visual science content and would be at home at many museums/exhibitions.
As an approach for an immersive experience,it also points out how a simple setup, with creative programming, can become a powerful experience that transports visitors out of an exhibition.
It got us thinking about if and how this approach could be used for various subjects and how that might be achieved. What comes to mind for you?
A final wild thought would be translating this technique and blowing it up for use in a large-screen format. That would be a fun experiment, don't you think? Share your ideas here.