Last week our weekly inspiration looked at how a robot could translate one's drawing into sound and music. This week we ran across an interesting drawing experience that made us think about riffing on more common drawing experiences found in science centers.
Below are images and a video of the Olafur Eliasson's "connecting cross country with a line." This is part of the project "Station to Station"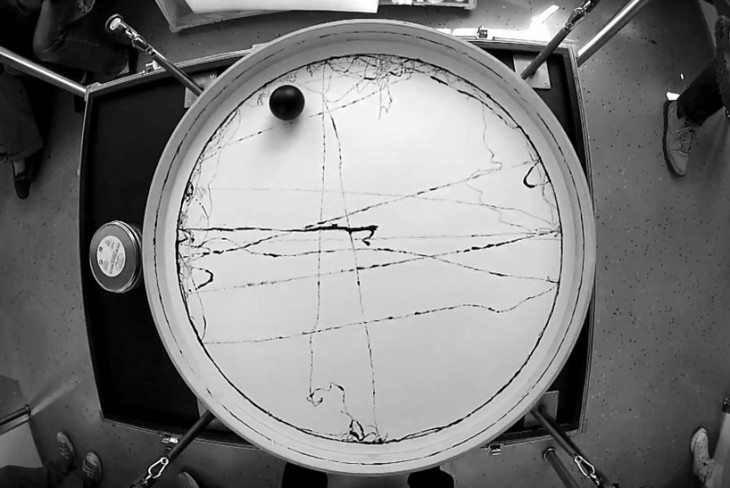 This experience of recording seemingly random movement along a train line using an ink ball reminded us here in the studio of the less random but similar in its "recording of forces" of a common science center exhibit the harmonograph. Here is a picture of one from Questacon in Canberra, Australia.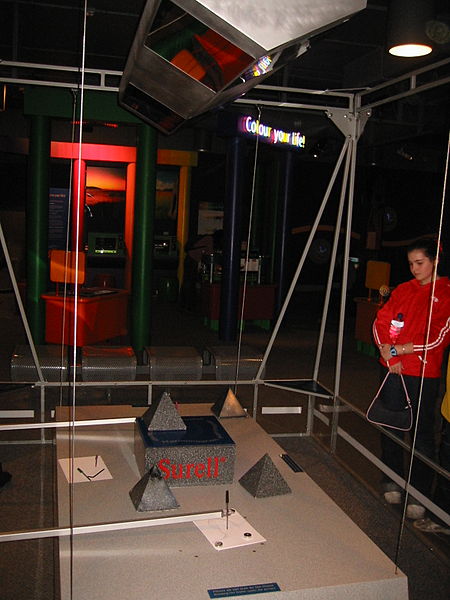 What this got us to thinking is what other common or perhaps not so common exhibits might we riff on and remove constraints to allow visitors to explore "randomness." the idea of finding patterns in randomness is a key in the fields of science, engineering and math.
We believe that might make a wonderful direction to explore in a series of exhibits.
Of course we should mention that we also think it's really cool to do exhibits on a train – that would be fun to do too!
What other "randomness" exhibits do you think might make up such an exhibition? Share them with us!