Last month an interesting installation opened for only a few days in Osaka Japan: My Thread – New Dutch Design on Films curated Eizo Okada .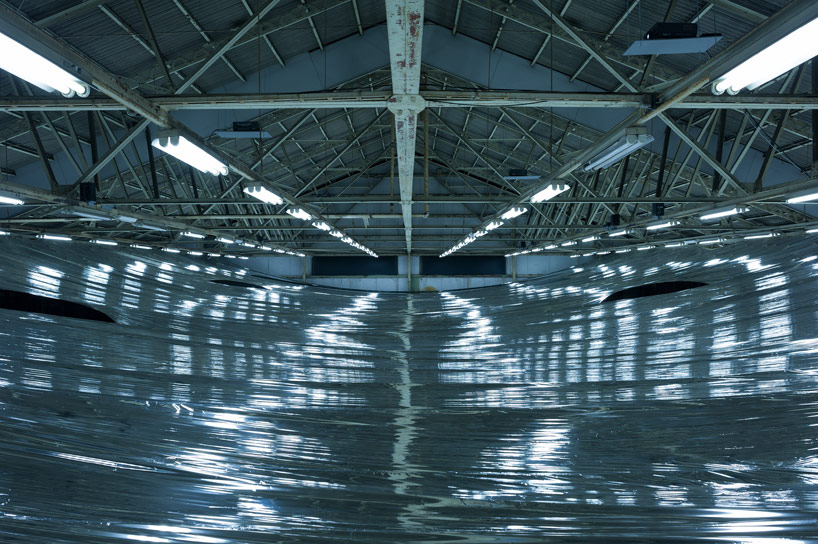 The interesting part of this exhibition was the work done by Hideyuki Nakayama, that created light and experience separation between the video screens displaying the work of several artists.
Hideyuki Nakayama adapted the metalized film used in emergency blankets to create a light, opaque, but air-porous layer between the screens and the floor below. Visitors are invited to walk beneath the layer and view the videos at designated spots between the layers.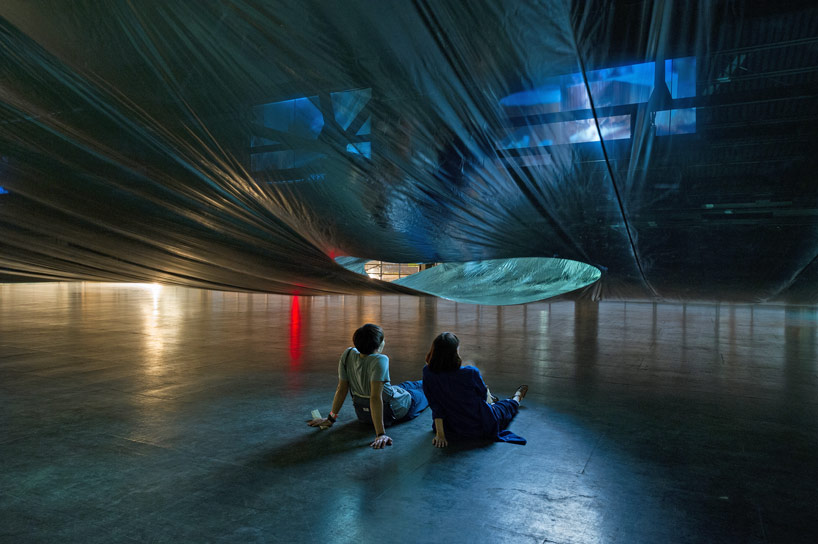 What struck us was the almost eerie similarity of walking through or under a body of water.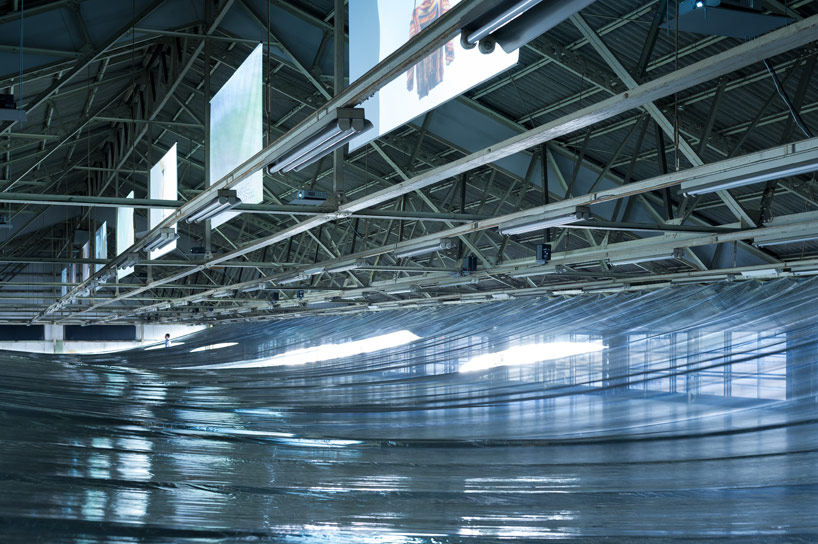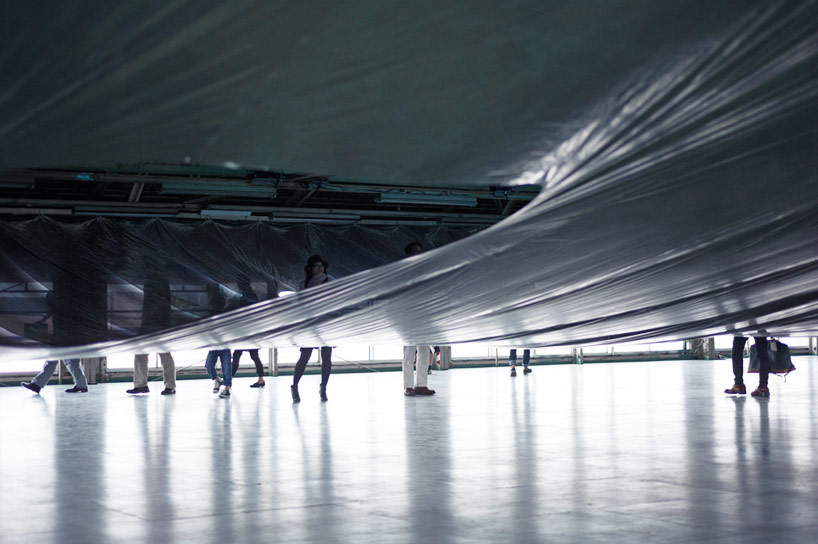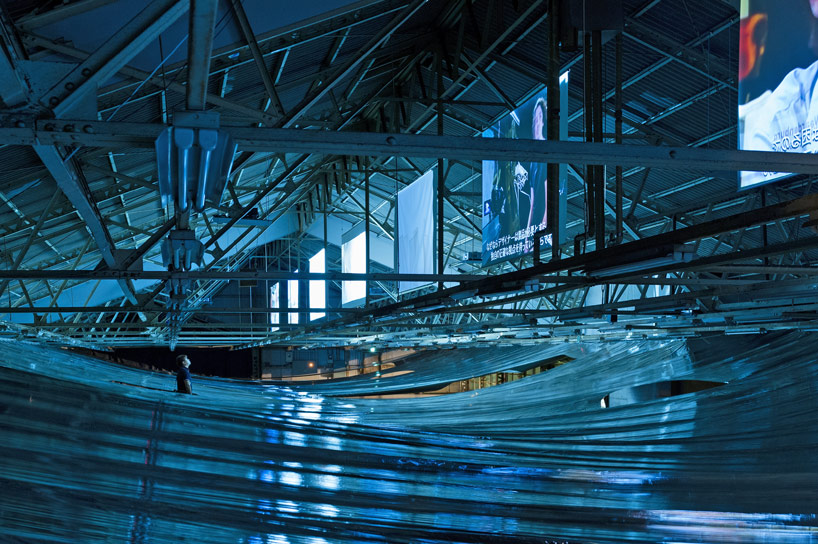 Photos from the experience offer snapshots that reminded us a views "just under the surface," to vistas across a calm body of water. How exciting it would be to encounter a series of experiences set into such a environment.
This made us ruminate on how often in experience design, museums lose sight of the power of such thinking.
Transforming the age-old adage about forest and trees to match our example above – too often we focus on the "waves" or individual experiences in an exhibition rather than the "ocean" that could be created. It is through experiencing the "ocean" that one can gain different and contextual insights into the nature of the "waves".
In fact, other aspects of our popular culture – hit tv series, console games, and others – have moved toward creating the mega story with individual aspects that while standing alone create a larger, more powerful story.
Looking to future exhibition, it would be magical if we as a field could move from the waves to create more ocean experiences. How do you think this approach could enhance the museum experience?