One of the aspects of exhibition design that we enjoy doing is not only creating engaging exhibit experiences but also creating engaging experience spaces.
What is wonderful is when the space that the exhibits are in is an exhibit itself.
We've recently run across two recent installations that capture that feeling and would work well in several institutions we can think of or for several topics we have explored as exhibitions.
The first is Cloud Parking by Fujiko Nakaya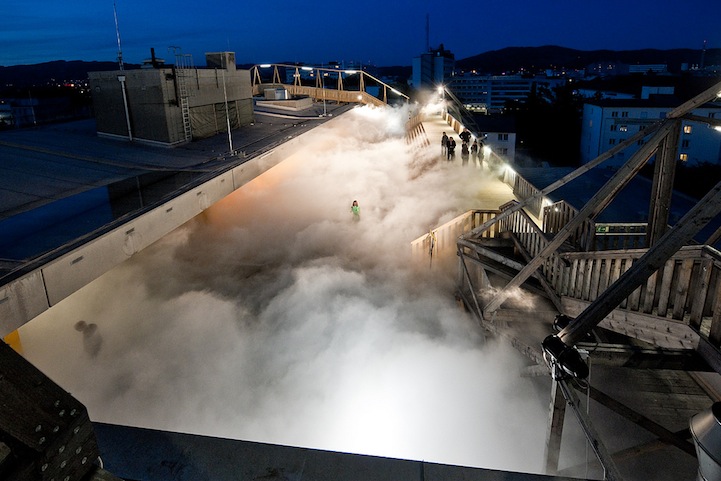 This piece done in Linz, Austria allowed experiencers to get the view of feeling of walking amongst the clouds that might fill the sky. The installation uses high pressure pumps and fog nozzles.  What a special experience this might be to have as part of an institution from a aviation museum, children's museum to an exhibition on weather, birds or even dreaming.
The second piece is "fluff" an interactive lighting system from the Japanese design studio tangent.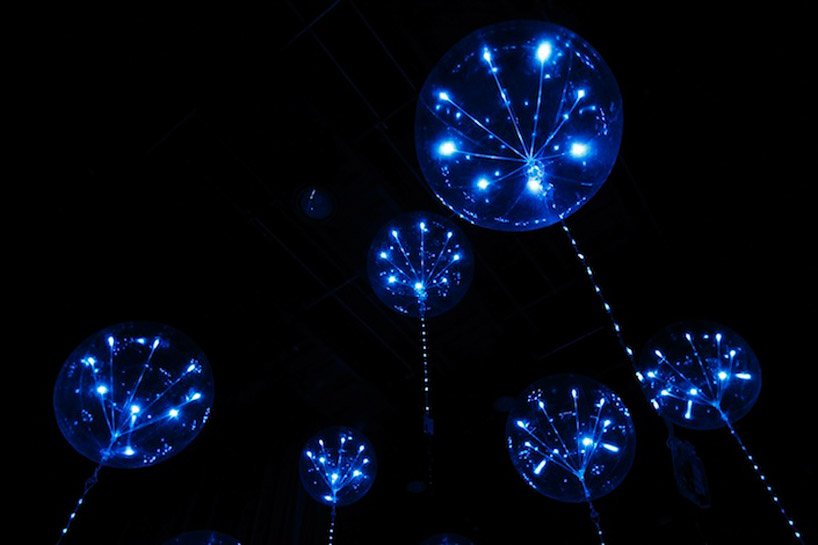 This interactive lighting display made from balloons (1.1 meters in diameter) and LEDs changes its appearance according to sound and video displays. What immediately came to mind was to use this to create the feeling of being beneath the waves surrounded by "jellies" or as an evocative space to discuss the idea of different forms of life such as what might evolve on a gas giant.
Wouldn't it be wonderful if our field's exhibition spaces would focus as much on this type of inspiration as they often do on curricula or  education.