There are often experiences or demonstrations that just cry out for someone to use them as an inspiration for an interactive exhibit. Here is one that we are experimenting with here At ALCHEMY studio for a local fabricator to bring to a science center near you.
This experiment/demonstration was done by Brusspup. It involves not only making sure the device is constructed correctly but also viewing it with a camera that is in sync with the sound. What is clear is that it's possible to create a very interesting experience demonstrating several science principles in which one side of the exhibit seems like somewhat chaotic water movement but the other side seems to reveal a "frozen in time" moment.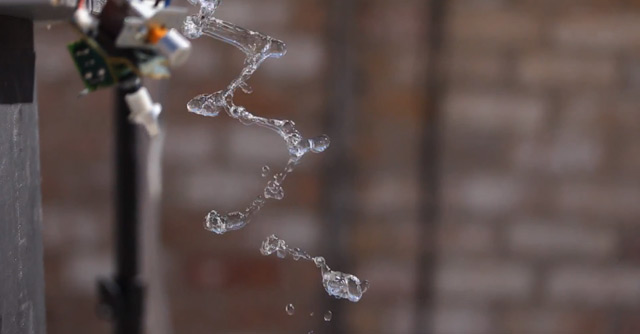 If you are interested in our investigation of this phenomenon/experience and would like to explore what we are doing and perhaps acquiring some version of what we com up with drop us a line.
A special shout out!
And, as always, if you have something you think we should share, send it to us.We should mention we recently got several submittals from fans of inspiration weeklies. We'll be rolling these out over the next few weeks with our own examples of things  that are inspiring us and making us think about the experiences we find in our informal learning lives.