One of the projects we are working on here at the studio is a film that will explore engineering and the amazing achievements we can as a species succeed at, as well as the challenges that we face from what we do and the solutions engineering may provide. As part of our work we are always on the look for great ways to visualize what we now call the Anthropocene epoch. The geologic age of human influence. Here is a dramatic one  'Welcome to the Anthropocene'
This is the work of Globaia, a organization that attempts to educate people on understanding the modern world and the issues our environment and planet faces. Here are some stills
An image dramatically showing how our civilization networks (transportaion, power, cities)  fade into the norther wilds of Canada.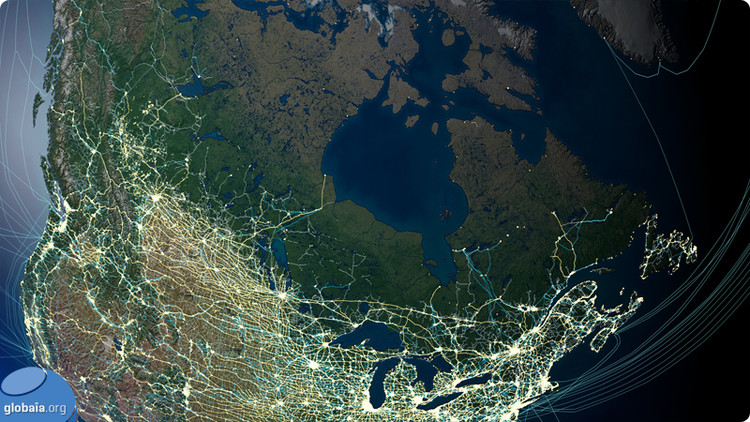 The transportation, power and cities of Europe and Asia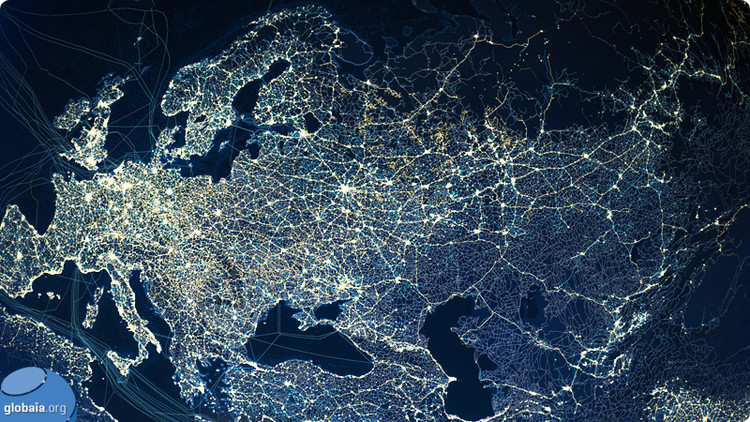 Flight between North America and Europe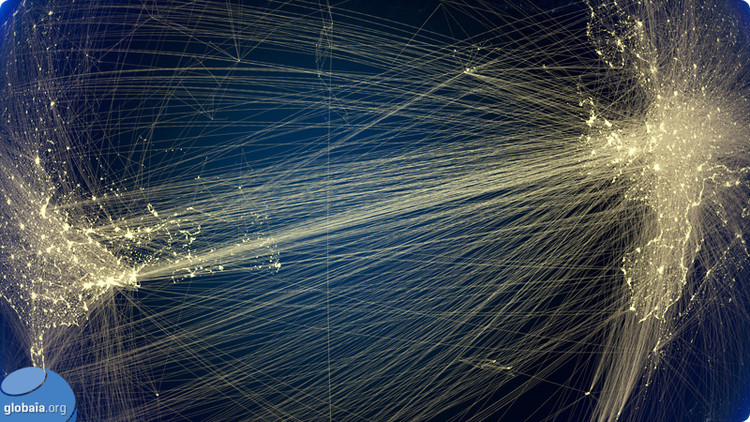 A map of energy: pipelines are orange, power lines are white, underwater cables are blue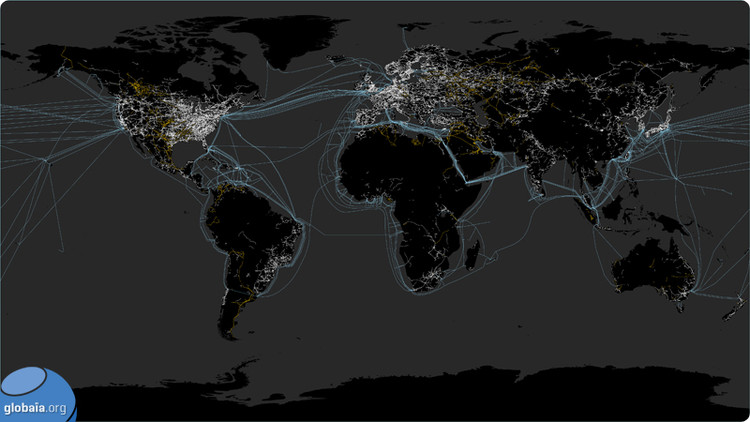 These images present the yin and yang of our civilization.
The way we are becoming a networked planet and species and at the same time how we  are impacting every single square mile of the planet. Too often the conversations that seem to revolve around the issues we face are one sided. Rather we look at these amazing images and see on one hand the amazing achievement of how we can connect ourselves both physically and electronically sharing information and materials, building and creating incredible works. We also see the issues and impacts that this endeavor makes on our planet and realize that the price we are paying is at times too much for our world to sustain. Only together with our ingenuity and innovation can we improve on what will always be an eternal dilemma.
Feel free to send us any links that you know of or come across that depict the two sides of the coin that these images show.