The interface between the digital data and modeling world and the 3D world will certainly be one of the richest areas of innovation – in our everyday lives and, as a result, in exhibition design, too. The latest inspiring effort that we found is Zero N by from the Tangible Media Group at MIT's Media Lab, created by Jinha Lee in collaboration with Rehmi Post and Hiroshi Ishii
What struck us immediately is the almost magical but realistic-looking modeling of gravity and other physical aspects such as the progression of the sun around the earth. While certainly in its early stages, the technology found here offers the ability to model other aspects of physics in a new way that may, in fact, be more effective for visitors. I'm sure others out there can come up with an exciting list of possible uses.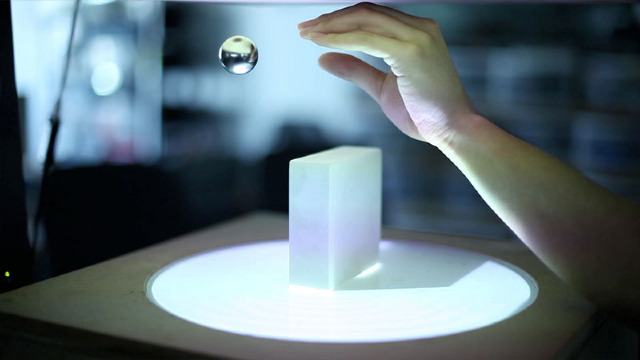 True to our name as ALCHEMY studio, we are continually trying to document, think about, use, and riff on new developments such as these. As home entertainment systems, computers and mobile devices rapidly evolve, the digital information and digital interfaces that museums employ will need to change.
Certainly, one direction that museums must explore is making experiences (exhibits, events, special installations, programs) that utilize new ways in which the actual physical world interacts with the digital world.
So, whether it is an interface/model such as ZeroN made possible by computers, or the interplay of projection, data and spandex in Firewall, our efforts to engage visitors will need to stretch to create experiences that aren't possible at home.