So, this week we have become very interested in the work of Matt Elson who creates Infinity Boxes. Perhaps some you have seen them at Burning Man.
Clearly, as indicated by the video (we're sure the photographs only hint at the scene inside), the impact of these experiences is pretty special. As we have blogged about before, the exploration of infinity seems to fascinate people.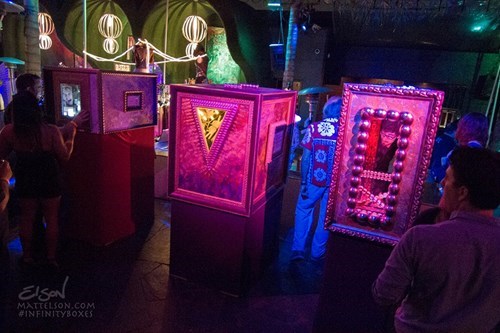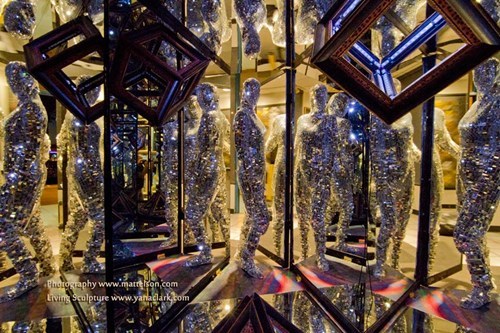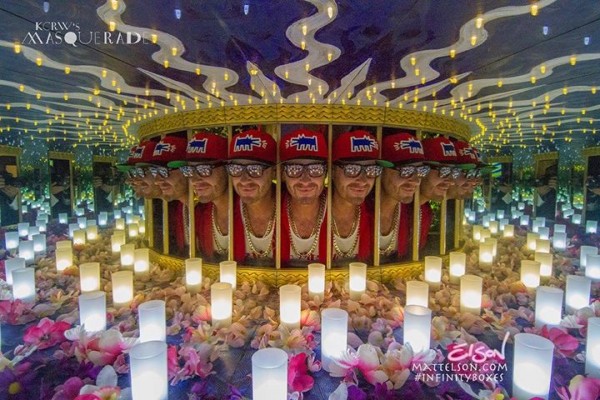 His work got us wondering about how the concept could be used to create similarly magical experiences about other subjects in ways that might be more impactful than a media piece.  Ideas that have come to mind include the inside of a cell, a diorama of a nature scene, perhaps even the subatomic world, another planetary surface… or even a mathematical theorem.
His experiences are an example of how some of the most age-old exhibition techniques can be used to great effect – perhaps even more so in the context of our digital world.
What does this technique make you think of? Where does your imagination go?